Welcome to Our Recommended Products Page- Where We Provide Tools and Resources for Writers
As I've said many times the main goal on this blog is to share some of the information I've learned through hundred's of hours of research and practice in self-publishing my first series.
Originally I had hesitations about sharing information with other perspective writers since I hardly considered myself the final authority on anything. I still don't, however, I finally got comfortable writing a blog when I realized that by simply sharing the information I had learned, I could help save time and effort for other self-publishing authors.
On this author resource page, I wanted to create a hub page where writers could come and find tools and resources that have made my self-publishing journey easier and more efficient.
I want to be clear that obviously not every writer needs every tool listed on this page, in fact, I know most new writers are just trying to figure out how they can follow their passion and fit in writing around their already too busy lives and competing responsibilities.
With that said, the tools I recommend on this page have helped either be more efficient, enhance my end product, or remove frustrating obstacles from the process, that could otherwise keep you from achieving your goals.
I will try to update this page as new and better alternatives are available so you always have the best tools at your fingertips.
I have categorized the author resources below by their functionality to make easier for each of you to navigate.
Tips for Prioritizing Your Author Needs
I realize that most writers are dealing with budget constraints. With that, it is really important you ask yourselves a few questions if you don't know where to start investing your money. So here are some of the questions you can ask yourself to figure out what would help you the most.
What is the biggest challenge I'm having in completing my book?
What aspect of the writing, editing, publishing, and promoting journey do I have the least confidence in completing?
What step of the author journey is next and what tool could help me with that?

Plotting & Planning
Writing
Editing
Formatting
Publishing
Promotion

If I invest in this authoring tool what is the Return on Investment, tangible and intangible?
Can I complete this next step without a tool while achieving similar quality in the same amount of time?
These questions should help you quickly analyze your biggest needs and more efficiently decide on which Author tools will help you the most. I didn't find and get all these tools at once and you don't have to either.
The most important thing is that you keep moving forward on your writing journey.
Also, in full disclosure, some of these items contain affiliate links. If you choose to use them to purchase any of these products then I may recieve a small commission for referring traffic to the company. It doesn't effect the price you pay in anyway as the commission comes out of the sellers advertising expense. With that being said, if you choose to use one of my affiliate links, I'd like to sincerley thank you in advance! It's a big help! If you decide you want the product but don't want me recieving any commission that's fair too. As always I hope it helps you accomplish your writing goals either way.
---
BEST SOFTWARE FOR WRITERS
---
In this section I have broken down my top software picks for authors. You can click on any of the icons in this section to learn more about the specific software I recommend in each category.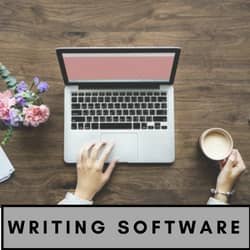 ---
WRITER EDUCATION
---
I'm always trying to enhance my writing skills. I know most authors are like me and want to continuously improve their craft. In this section. you will find books, courses, and other resources that I use and recommend to help you take your writing skills to the next level.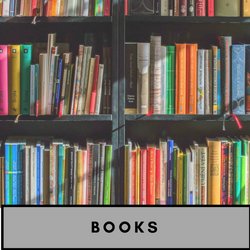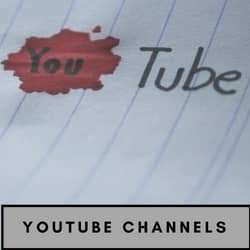 ---
AUTHOR PLATFORM: WEBSITE & PROMOTION
---
Self-publishing authors have the additional responsibility of not only writing their book but promoting it. Part of that is creating your Author Platform and web presence. You want to make sure that are building your readership and the ability to market new titles to them efficiently. In this section, I will go over my picks for creating an author website and building your reader audience.


---
OTHER COOL STUFF FOR WRITERS
---
Ok so up to this point everything on this page has been meant to help you in your self-publishing and writing journey, but let's not forget writing is fun. Most of us do it because we love telling stories or educating others with non-fiction. Either way, writing is a labor of love, so I thought I would just share any inspirational or fun Author Gear in this section to make sure we keep reminding each other why we do this.  Have fun, Write.