Welcome to our 500+ Fiction Writing Prompts for Adults Post Series- Sorted by Genre.
I know that sometimes a good writing prompt can be all that an author needs to get inspired to create something great.
So what I decided to do is create a series of posts that provide different story ideas that can be used and crafted by potential authors like you.
Think of this page as the epicenter of our writing prompt series. From here we will segment and link to over 500 writing prompts for adults separated by genre.
I want to make a clear distinction that the writing prompts are geared toward adults and some of the story ideas might not be suitable for children. So please use your own judgment whether or not to let your children use these prompts.
Below you will find a running list of the genres we cover in our writing prompt post series.  Just follow the links below to be taken to any of our genre-specific pages to use any of our over 500 writing prompts for adults.
101 Horror Story Ideas and Writing Prompts
In the post, 101 Horror Story Ideas and Writing Prompts you will find horror stories and writing prompts for adults covering the following topics:
Ghost, Supernatural, & Demon Horror Story Ideas and Writing Prompts
Slasher Story Ideas and Writing Prompts
Scary Horror Story Ideas With a Twist
Monster Writing Prompts & Horror Story Ideas
Alien Story Ideas and Writing Prompts
Zombie Horror Story Ideas and Writing Prompts
Writing Prompts & Horror Story Ideas with Dolls
Short Horror Story Ideas and Writing Prompts
Feel free to use any of these to create the next best selling horror novel. Nothing would make me happier. I hope you enjoy these writing prompts.
Romance Writing Prompts
Romance is the biggest genre on Kindle and many authors have made a career by creating novels for these ravenous readers.
These 61 romance writing prompts for adults are separated into the following concepts:
historical romance writing prompts
fantasy romance writing prompts
high school romance writing prompts
vampire romance writing prompts
teenage romance writing prompts
dark romance writing prompts
paranormal romance writing prompts
writing prompts about heartbreak
Mystery Writing Prompts
Visit our post on 67 Mystery Writing Prompts to find inspiration covering the following mystery topics:
Heist Mystery Story Ideas
Bank Robbery Prompts
Murder-Mystery Prompts
Amateur Sleuth Ideas
Psychological Mysteries
Kidnapping themed mystery ideas
Fantasy Writing Prompts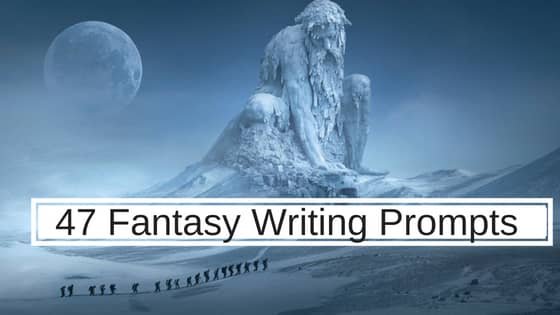 Check out our 47 Amazing Fantasy Writing Prompts Post to get story ideas covering:
Modern Fantasy
Epic Fantasy
Dark Fantasy
YA Fantasy
YA Writing Prompts
The next article in our writing prompts series focus on Young Adult Story ideas.  If you are thinking about writing in the YA Fiction Genre and need an idea to spark your creativity, check out our 43 Unique YA Writing Prompts with the Potential of Becoming a Best-Seller.
Dystopian Writing Prompts
Looking to write the next 1984 or Brave New World and need some inspiration. Then Check out the next set of adult writing prompts in our series.
Take a look at our 49 Dystopian Writing Prompts article for fresh story idea inspiration. 
Also, if you are looking for writing prompts for kids, check them out here.