Disclosure: The content on this site is free. Some of the links below are affiliate links from companies like Amazon.com and if you click the links and make a purchase we will receive a small commission at no additional cost to you. Thank you in advance if you decide to support our site by using our affiliate links!
This is the fifth article in our writing prompt series.  In this article, we're going to focus on young adult fiction novel ideas.
If you're interested in seeing more story ideas in different genres, check out our main writing prompt page.
YA  fiction has become increasingly popular, especially after smash hits like "Twilight", "Divergent", and the "Hunger Games."
Young adult fiction often appeals to readers who fall in that same age range for obvious reasons.
Sometimes, the young adult fiction novel transcends contemporary readers and becomes mainstream, when that happens you have a smash global phenomenon.
As we said many times, during this writing prompt series, writing prompts are only the seeds to a potentially great idea. What you do with this seed will determine how successful a potential novel ultimately is.
Here are some great YA Writing Prompt Resources on Amazon
Image
Title
Price
Prime
Buy

Top

Top

Top

Self Discovery Journal for Young Women: Inspiring Writing Prompts and Cool Coloring Pages for Teenage Girls Ages 13-16

Prime

Eligible

Buy On Amazon

Top

Top

Young Adult Prompts Gone Wild

Prime

Eligible

Buy On Amazon

Top

Top

Self Discovery Journal for Teens and Young Adults: 200 Questions and Writing Prompts to Find Yourself and the Things You Want to Do in Life

Prime

Eligible

Buy On Amazon

Top

Top

The Writer's Toolbox: Creative Games and Exercises for Inspiring the 'Write' Side of Your Brain (Writing Prompts, Writer Gifts, Writing Kit Gifts)

Prime

Eligible

Buy On Amazon

Top

5,000 WRITING PROMPTS: A Master List of Plot Ideas, Creative Exercises, and More

Prime

Eligible

Buy On Amazon
Product prices and availability are accurate as of the date/time indicated and are subject to change. Any price and availability information displayed on [relevant Amazon Site(s), as applicable] at the time of purchase will apply to the purchase of this product.
Prices pulled from the Amazon Product Advertising API on:
With that being said, let's take a look at some YA  specific writing prompts that might just get your creative juices flowing enough to write the next global young adult smash hit…

So Here Are Your 43 Young Adult Story Ideas.
A high school age student loses both their parents in a car accident and is forced to move across the country with their eccentric aunt and uncle.
A young Muslim boy from a strict family falls in love with the Christian girl in his high school, and must now balance the expectations of his family with that of his heart.

An 18-year-old boy who left home to pursue a career in music with his band is close to hitting the big time when he gets a call from home saying his father passed away.

A student being raised by very strict parents who want them to become a doctor loses a friend during her freshman year of college giving her a new perspective on life, pay renewed ambition to pursue her true passion, art.

A young girl has her boyfriend overdosed while at a high school party and falls into a deep depression. She realizes she's spiraling out of control, however, she feels she deserves it.

A young male had dedicated his life to studying the Torah to become a rabbi, but recently his faith is being tested like never before. He must now decide if he is to continue in his family's footsteps or abandon his life's work.

A Young college freshman is told they have less than a year to live.  They decide against having any more treatments against her family's wishes to pursue their bucket list.

Young teen gets in trouble with the law, and it cost them their college scholarship. They are now left to pick up the shattered pieces of a previously charmed future.

A teen dealing with Asperger's struggles to get through high school.  When the pressure gets too much they contemplate giving up and ending the struggle forever, if not for the friendship of one of the most popular kids in school.

A High school senior volunteers their time in a nursing home. When one of the residents passes away, the student is shocked to find out the patient had left him a mysterious key and an address in a foreign country thousands of miles away.

When an only child's dog and best friend is lost he sets off on an adventure to find him despite his family's warnings.

When a young college student learns his girlfriend's rare disease and possibly cured by experimental medication in Mexico, he takes it upon himself to try and get some for her.

The star football player is the pride of a Christian Texan town, during all the recruitment fanfare he decides to risk it all by coming out of the closet for himself and others like him.

A Young college freshman is raped on campus and goes into severe depression after it happens causing her to drop out of school. Now her best friend in the world takes it upon themselves to find out who's responsible.

A young teen is forced to grow up way too fast when his father passes away and he takes over the family ranch. When he receives an acceptance letter from his dream school Juilliard he must decide between forsaking his family when they need it most or his dream.

A teen serves two years in a juvenile detention center after being an accessory to a gang-related murder. When he gets out he seeks out the family of the person that was killed to make amends, but instead of forgiveness, he is met with threats that could land him back in prison or dead.

A young chemistry student falls in love with her college professor, when she finds out that he has been hiding a secret life that includes a wife and child her passion goes too far and turns deadly.

A foreign exchange student comes to America for his senior year. What his host family doesn't know is that he's hiding a terrible secret that could put them all at risk.

A quiet and brilliant student has a tremendous future ahead of her, having received a full scholarship to every Ivy school in the country. Despite her academic success, she feels an emptiness due to the lack of true friendships she has had throughout high school. When a guy from a notoriously bad crowd takes a liking to her, she risks throwing everything away with a series of bad decisions.

A young computer genius hacks into a government computer to try and find the truth about his birth parents. What he finds out goes well beyond his adoption history and forces him to go on the run.
Young teens from neighboring towns meet online, both having issues with their social statuses at their current schools, they decide to run away together. What they don't realize is that one of them is a proven killer with a new target in their sites.

A young girl battles early signs of schizophrenia. She struggles to hide her symptoms while fighting to keep her sanity.

A group of friends decides to go backpacking across Europe during their senior year summer break. When one of them disappears, the others must try to find out what happened and who is responsible.

A young girl loses her mom and heads down to the lake to be alone. During a brief interlude from her uncontrollable sobbing, an old woman seemingly appears out of nowhere and sits down next to her. She places her hand on the girl's forehead says: "I wish your pain away child", almost instantaneously a sense of calm comes over the girl. When she turns around to say thank you, there is no one there.  

A young writer befriends a retired English professor. They spend the summer writing together until the first time author publishes their first novel. Shortly after publishing the novel, police knock on the door asking questions of the author as it seems the book he published described to great specificity an unsolved murder.  When the boy takes the police officers to the professor, the apartment is empty and he is gone without a trace.

A socially awkward advanced student has a hard time adjusting during their internship as he struggles to fit in at the office, despite having advanced technical skills, he is missing basic communication skills. A custodian sees the student struggling and takes him under his wing to help him through the social phobia.

A mathematical genius focuses his skills on counting cards and partying. One day he gets caught counting cards in the wrong underground casino, and now he will need to figure a way to pay back over 40000 dollars before vengeance is taking out on him and his family.

A student wakes up in a tremendous sweat after having a dream of a disaster at his school. When he returns to school the next day, many of the events that led up to the tragedy seem to be taking place in real life, what does he do?

A young man is born with the ability to feel and take away the pain of others, the catch is that each time he does it, he takes the pain onto himself. He must now decide between his own self-preservation and helping others.

A young boy who looks up to his father, accidentally finds out that he is having an affair. When his dad confronts him and asks him to keep it a secret, he needs to decide who to look out for, his hero or his selfless yet overbearing mother.

A young Indian boy comes to America to pursue his studies and make money for his family back home. When the cost of living becomes too much, he must decide between staying in school to complete his studies or find a way to provide for his family as promised.

A young boy obsessed with mermaids has long been criticized for his childish obsession. But one day when he meets one for real, he needs to hide his new love from friends and family for fear of being ostracized or deemed insane.
A teen obsessed with becoming a youtube star starts to gain some fame from their channel. But when one fan's following crosses the line from fandom to obsession the stakes get raised way higher than they ever imagined.
A girl goes to her first concert when she gets invited backstage to meet her idol she has her world thrown up-side-down when she assaulted by the lead singer. Now she needs to decide should she tell her story and take down the band or keep the secret to herself.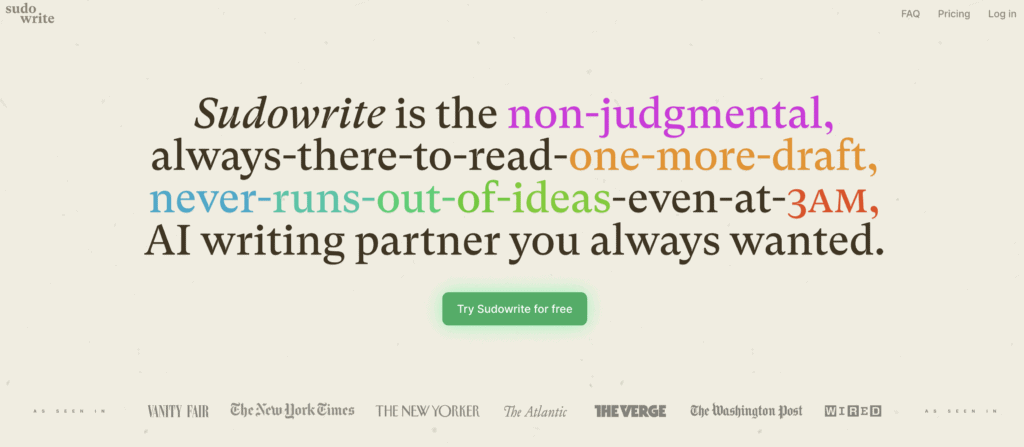 A girl can see her own future, and more specifically how each of her current actions directly affects her life in the future. The weight of this knowledge threatens to paralyze her into a perpetual state of fear and inaction.
When an activist student decides to take on bullying with a social media campaign that goes viral, they become the target of a national game phenomenon centered around bullying him.
A group of high school friends heads down the shore for prom weekend. When they are there events bring unlikely students together in a way that they have never been before.
A student finds out her best friend is having an affair with one of their teachers. She must now decide to blow the whistle and deal with the consequences or turn a blind eye to something she clearly knows is wrong.
A series of mysterious happenings lead an awkward group of teens to a treasure map that promises to reveal a secret that will change their lives forever.
A scary old woman befriends a neighborhood teen. What she shares will forever change their lives.
A mixed race teen couple is inexplicably sent back in time and into the middle of heated racial tension during segregation.
A teen is left to care for their younger siblings while their addict mother slowly kills herself. But they must do while keeping it a secret or risk being separated from each other by the state.
A talented basketball star tries to navigate his school celebrity, being courted by agents, and the bountiful bad actors from the old neighborhood that are looking to take advantage of him.
I hope you've found these young adults themed writing prompts helpful. Feel free to take any of them and turn them into something great.
I would suggest taking the story ideas that interest you the most and put them through your normal plotting and outlining paces to see which one captivates you long enough to become a full-fledged novel.
Don't be afraid of committing to one of these YA story ideas, like I said earlier, in their present state they are nothing more than unfertilized seeds that need tending before they become a best selling young adult novel.
How you tend to them is up to you, but hopefully, you found one of the ideas on this list of 43 writing prompts you can use as inspiration.
Click the link to access additional adult writing prompts in other genres.