This page is dedicated to providing a list of online writing and self-publishing courses that can help you accelerate your author journey.
The best way to improve your skills is to learn from experts that can teach you what you need to know. As writers, we have enough on our plate, and time is always hard to come by. So when we need to up our skills, we can either try to piece them together on our own, ignore them all together, or turn to experts that can give us the information we can get better and move on.
That is where these online writing courses come in.  I will use this page as a running list of courses that can help you with various writing and self-publishing questions you may have.
I hope they help. I haven't taken all of these courses, but I will try my best to do my research and make sure the courses listed are of the highest quality.  I hope it helps solve some challenges for you.
---
Courses On Scrivener
Click the banner below if you are looking for courses to improve your skills with Scrivener.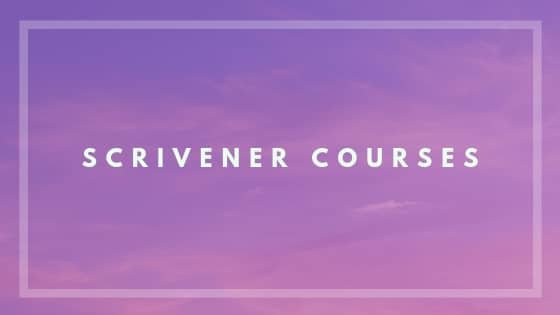 ---
Courses to Improve Your Writing Skills and Develop Writing Craft
If you are looking for courses to help you improve your writing, then click the banner below.