Disclosure: The content on this site is free. Some of the links below are affiliate links from companies like Amazon.com and if you click the links and make a purchase we will receive a small commission at no additional cost to you. Thank you in advance if you decide to support our site by using our affiliate links!
This is the second post in our 500+ Writing Prompts For Adult Series, and today we will be focusing on coming up with unique romance story ideas and writing prompts you can use to write your next best-selling love story.
Like I've said before writing prompts are great as they can provide that little spark of inspiration that a writer needs to get rolling on their next project.
Want Inspiration- Check Out The Latest Romance Best Sellers on Amazon
Image
Title
Price
Prime
Buy

Top

500 Romance Writing Prompts: Romance Story Ideas and Writing Prompts for Budding Writers (Busy Writer Writing Prompts)

Prime

Eligible

Buy On Amazon
Roll-A-Prompt Writing Journal: Romance Edition

Prime

Eligible

Buy On Amazon
Prompt Me Romance: Workbook & Journal (Prompt Me Series)

Prime

Eligible

Buy On Amazon
365 Days Of Writing Prompts For Romance Writers (Savvy Writers Book 1)

Prime

Buy On Amazon
125 Romance Writing Prompts: Story Ideas and Images to Inspire Fiction Writing

Prime

Buy on Amazon
Product prices and availability are accurate as of the date/time indicated and are subject to change. Any price and availability information displayed on [relevant Amazon Site(s), as applicable] at the time of purchase will apply to the purchase of this product.
Prices pulled from the Amazon Product Advertising API on:
But a lot has to happen before one of these Romance writing prompts turns into the next Romeo & Juliet. That's the beauty of writing.
Each of us has different writing styles and imaginations that will turn the same writing prompt into a totally different romance novel.

The execution is really what matters when you turn any story premise into a full-blown novel.  But I also know from my own experience getting utterly sucked in by a new idea will often will you to start writing all by itself.
That's what I hope will happen for you with these romance writing prompts, I hope or more catches your creative fancy and inspires you to write something great. So feel free to use any of these ideas and turn them into a romantic masterpiece.
To make this article easier to digest we will break the romance writing prompts into sub-genres so you can quickly find and peruse the romance topic you are most interested in.
My goal is to continuously add to this list, as part of my goal to provide unique writing prompts that aspiring authors can use as inspiration.
Also, want to give everyone fair warning, these are adult writing prompts so they may not be appropriate for younger readers, just keep that in mind if you are a parent scanning this for their children.  Give the list a quick perusal and make sure you're ok with everything before plopping your child in front of the screen.
We will cover the following romance sub-genres below:
historical romance writing prompts
fantasy romance writing prompts
Teenage/high school romance writing prompts
vampire romance writing prompts
dark romance writing prompts
paranormal romance writing prompts
writing prompts about heartbreak
Romance Short Story Ideas
11 Historical Romance Writing Prompts
In this section, we will look at 11 historical romance story ideas that take place during a historical time period.
Want Inspiration- Check Out The Latest Historical Romance Best Sellers on Amazon
A southern lawyer secretly helps slaves escape to the north during the civil war. While harboring a family on their route through the underground railroad he falls in love with a young slave woman. Her escape to freedom could mean heartache for him.
The middle of the Vietnam war where an injured U.S. Soldier is recovering following surgery after being wounded in battle.  Where he falls in love with his nurse while battling psychological demons due to his new impairments. 
The movement for a woman's right to vote is in full swing. A young activist in the movement gains more and more notoriety within the movement. Up until this point, she has hidden the fact that she is a lesbian to keep from detracting from the bigger movement. Now she will need to decide between the love of her life and the cause she has fought so hard for. 
During the height of the cold war, and an American double agent based in Moscow risks making one of the cardinal sins, falling in love with one of a foreign agent. His loyalties to his country can't be questioned, but unfortunately neither can his feelings for the Soviet spy. 
During Pope Urban II first crusade a Christian Captain crusader falls in love with a Muslim while on foreign soil. 
London during World War II bombings, a British woman in a relationship with German ex-pat is under intense pressure to turn in her love as a possible spy.
An Italian Immigrant comes to America via Ellis Island, ahead of his fiance, to earn enough money so he can send for her. While he's here he meets a local Brooklyn woman that quickly earns his affections. He must now decide between his new love interest and his betroth. 
Two interracial teens are suddenly thrown into the same school. The attraction is instant and mutual, but they need to navigate the racial tensions that are riding high during the early days of integration.
The Salem Witch Trials were a brutal time in history. One of the angles never told is the relationships and loved ones that were ripped apart by this persecution. Follow the story of a young woman and the love of her life, as they try to escape together after being wrongly accused of being a witch. 
During the Depression, a young man leaves his small town to travel to a nearby city trying to find work to help support his family back home. He takes up free boarding in an older widows house by agreeing to take care of chores. They quickly start to feel a mutual attraction that sees well beyond their difference in ages. 
5- Fantasy Romance Writing Prompts
There are often romance subplots in fantasy novels or at least a compelling love interest loosely included in the plot, but in this section, we will look at examples of writing prompts focused on Fantasy Romance.
Want Inspiration- Check Out The Latest Fantasy Romance Best Sellers on Amazon
What is Romantic Fantasy? Romantic Fantasy is a subgenre of the fantasy genre that focuses on elements of relationships and love over say Fantasy Romance which focuses more on the elements of fantasy. In the end, the worlds these stories occur in look and feel the same, it really comes down to the pay off of the story.
Is the payoff love between characters over more fantasy plot driven payoffs like a castoff with magic powers saving the kingdom. That's not to say that both stories can't have both elements, and actually, they probably should. Just make sure you know which audience you are writing for and what your ultimate goal is.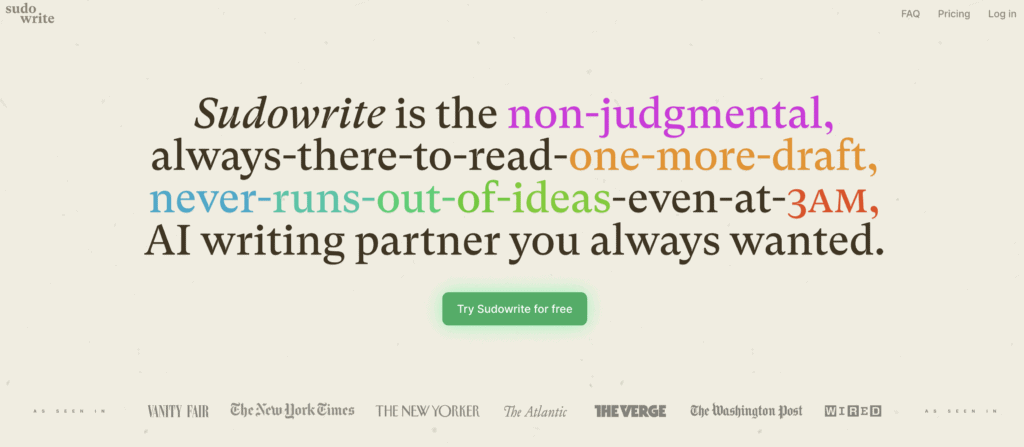 In this section, we are focusing on writing prompts that are more focused on you guessed it, the romance-driven story.
A group of late-blooming cast offs is sent to a home for children who fail to develop their psychic or magic powers. While in this home, two students find companionship for the first time in their lives. For the first time, they are accepted as normal. When one of them develops his powers, he must choose to join the realm or stay behind with one he loves. 
In a realm of orcs, trolls, ogres, and humans; each faction is at war with the other. When a young woman befriends a young ogre in the woods, they keep their unlikely friendship a secret from everyone else. Eventually, their friendship materializes into something more, and when both factions find out, it puts them both at risk. 
A young adult with developing psychic powers falls in love with a magical girl whose power grows strong every day. His love is put to the ultimate test when his visions show him a future in which the girl he loves destroys his village. Now he must try to change her path and the future before it happens or he risks losing everything. 
In a world where some people can speak with nature, a woman's bond with the earth gets so strong that she realizes her people are slowly destroying the earth. Now she must decide between the planet she loves and the people that love her.
A young magical princess suddenly becomes queen of the realm when the family she married into is killed by soldiers from her homeland. The insurgency is led by the man who had her heart before she was married off to the Prince. But now she must decide between her long lost love and the people she is charged with leading.
11 Teenage & High School Romance Writing Prompts
Young adult romance often is centered around characters that are in the same age range as the reader. So if you want to write some YA romance, here are 11 teenage/high school themed Romance Writing Prompts.
Two teens from very different social circles end up on the same senior trip to Europe. Despite their very different backgrounds, a very unlikely love affair springs up between both of them. 
A closeted star football player is a struggling with being gay while he has feelings for an openly gay student. Now he must learn to love himself before he can acknowledge his love of anyone else. 
A socially awkward teen struggles with terrets, leading to isolation. But one girl sees through that and makes an effort to get close to him. But he has trouble believing her feelings are real and that risks costing him a chance at love. 
The homecoming king has feelings for a long time friend that pulled away years ago when it became clear their social spheres were heading in very different directions. Now he needs to look past the social pressures of school and fight for the girl he loves. 
An attractive cheerleader has been in and out of abusive relationships. One guy has always been there to pick up the pieces. But can he break out of the friend zone and finally get her to break that vicious cycle of picking abusive guys. 
A long-term couple starts to get in trouble when one of them starts abusing opiates. With one half of the couple spiraling out of control towards a dangerous end, can the other half's love be enough to save him? 
A teen gets pregnant by a guy who has no intentions of doing the right thing by her and the baby. But the only guy she's ever been in love with before their break and her one night tryst steps up to help her when no one else will, but will his love be able to look past her indiscretions?
A nerdy freshman falls in love at first sight for a gorgeous senior that's way out of his league, but he's set on winning her over despite the long odds. 
A Spanish exchange student is finding it hard to adjust to his new high school. One girl befriends him and their friendship quickly blossoms into something more, but there is one problem, her father doesn't approve. 
The teen daughter of a conservative pastor takes a liking to an atheist student. Now she must decide between her faith and her love interest. 
An angst-filled drummer has trouble connecting with his peers. His only relief is through his music. That doesn't stop a deaf teen from falling in love with him. 
5 – Vampire Romance Writing Prompts Examples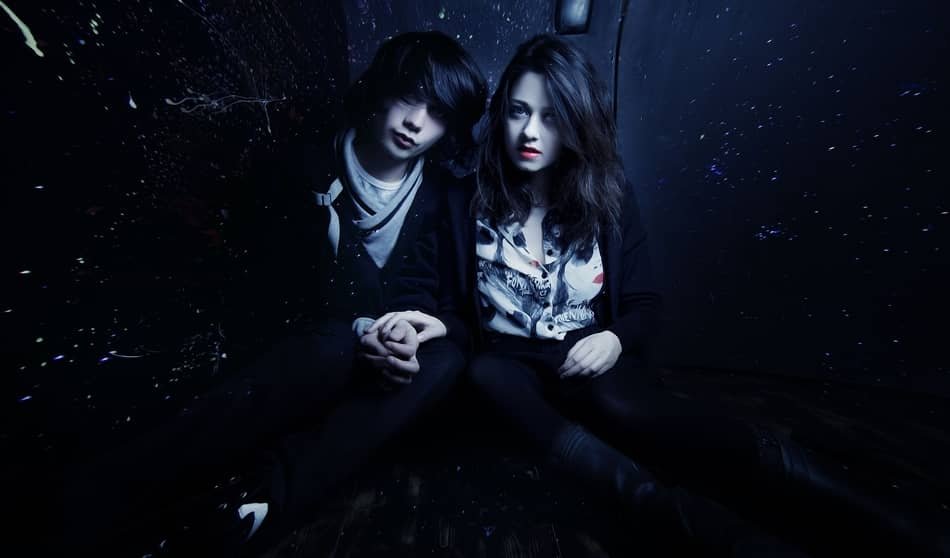 Vampire stories were traditionally thought of as part of the horror genre or at least in the realm
of scary. But in recent years huge smash hits dealing with vampire romance story plots have changed that forever.  So here are a few Vampire Romance Writing prompts for you to use. Some of you may say that this section belongs in the Paranormal Romance section and your right, but I've found since Twilight, vampire love stories have become their own phenomena, and thus we will give them their own little writing prompt section.

Want Inspiration- Check Out The Latest Fantasy Romance Best Sellers on Amazon
A young woman becomes count Dracula's latest captive, but for some reason, he develops feelings for her and must choose between taking her life and having her join him in eternity, or letting her live without him.  Which will prevail in his heart's desire to destroy her or protect her?
A mysterious exchange student comes to a local small-town high school in Texas. He is a loner but one girl is determined to get past the rumors and get close to him. When she does, she gets something she finds out more than she ever expected. The town finds out and sets out to destroy the vampire, now she must decide between them and him. 
 In a world where Vampires and Werewolves are normally at odds, two of them come together unexpectedly and fall in love. Now they must try to convince the elders that such a relationship is possible before they decide to exterminate them both. 
 A Vampire whose soulmate is immune to his bites. Is destined to live and die as a human, meaning the vampire must live eternity searching for her in every new incarnation only to be destined to repeat history each time. 
 In a world filled with three types of beings, humans, angels, and vampires. Vampires are ancient castoffs of angels, and humans are descendants of them both.  A woman who holds the balance of the world in her future must choose between two potential love interests. Who will ultimately win her heart the Angel or Vampire?
2- Dark Romance Writing Prompts
Here is a couple of romantic writing prompts that deal with the dark arts.
A coven of witches is set on making contact with the dark lord. When they do, something unexpected happens, one of them falls in love with the devil himself. As he lets her in on his plans to destroy the world, she regrets unleashing this fate on humanity, but the love spell is so strong she must decide who to side with. 
A voodoo priestess is hiding in plain sight. When she is befriended by a local pastor. He generosity and good will begin to win her over. When their friendship grows into something more, she must decide between carrying out her mission of killing him or following her heart.
6 – Paranormal Romance Writing Prompts
Here are 6 Paranormal Romance writing prompts to get the creative juices flowing.
A woman is left alone in a new house, while her husband travels constantly. She starts to hear noises in the house, at first she is scared out of her mind. But then she realizes the ghost's gestures aren't aggressive, instead they are caring.  She falls in love with this spirt from the other side. She is even more aware of current loveless marriage and must decide her path forward as crazy as it is.
Two guardian angels meet protecting their humans in a direct altercation. The people they exist to protect are sworn enemies that will stop at nothing until they destroy the other person. Now the angels must navigate their individual mandates from God and their own feelings.
When a man dies unexpectedly his soul is trapped in limbo, as his love for his wife is so great that he simply can't let go. He must now decide between a life in purgatory with his wife or a life of eternal peace.
A soldier befriends and falls in love with a small town middle eastern girl. When he is killed in action, his soul stays behind to look after his lost love.
 A female shapeshifter takes the form of a beautiful girl and befriends the human of her dreams. But as their romance intensifies, she must decide to either reveal her true self or continue to live a lie that might ultimately tear them apart.
A teen boy falls in love with a girl in his class, there is one thing she doesn't know- he is a Werewolf.
Want Inspiration- Check Out The Latest Paranormal Romance Best Sellers on Amazon
11- Romance Short Story Ideas
I always laugh at myself when I try to come up with writing prompts that are specifically crafted for short stories, because in reality any of these romance story ideas can be used in a short story or novella format.
But here are some story ideas with a smaller more manageable scope, you could keep them as is, or expand them into a longer novel, but then again you could do the reverse with any of the other writing prompts in this article as well. So as always, it's really about the execution.
An Interacial couple gets caught in the middle of the Rodney King LA Riots, now they will need to depend on each other to survive.
A fledgling World Trade Center office romance is brought to a head during the 9/11 attacks. Trapped in the building they must make the most of their remaining time together.
A Gardner for an aristocratic family has admired the family's oldest daughter for years when she flys back from college for the holidays her family is has left on holiday.  Now he is the only familiar face she sees. Can love take hold during these few days together?
Two friends are stranded in an airport overnight during a snowstorm. Can will his normally unrequited love get a Christmas miracle?
Their relationship is in trouble, so a woman needs to travel from New York to South Carolina to try and save it. All flights are grounded due to the weather, so she decides to take a train. But during her trip, she meets a man and their spark is instant. Now she has 12 hours to see how far this meet-cute can go. 
A woman is filling in for the usual maid, now she is left to spend the day with a charming romance writer struggling with writer's block, (see what I did there), but her presence becomes an instant muse for him, and now he needs to figure out why. 
An overnight business trip brings two career rivals together in a way that they never saw coming. Can they now put away their past differences and long enough to let love blossom? 
Two college students meet over spring break. Neither is looking for anything serious, but what started off as a casual encounter on the first night continues to flourish as fate keeps bringing crossing their paths.
Two people meet in an overeaters anonymous meeting. But to both their surprise sparks fly during their meeting. 
Two coffee shop regulars frequent the same store at the same time, one day they finally meet and share a table. What starts off as a casual conversation turns into much more. 
Two students begin to fancy each other at school. The problem is that their families have already promised their hand to someone else through an arranged marriage.
10 Writing Prompts About Heartbreak
For these writing prompts we will focus on romance story ideas that don't pay off in the typical happily ever after, instead they tend to rip the heart out of the reader with sadness. So this isn't for everyone, in fact, the typical romance reader will feel downright angry at some of these premises, so be careful.
Note, any of the potential tear-jerkers can be converted from a love story filled with heartbreak and sorrow to a feel good story by simply giving them a happy ending.
Two young adults meet in an internment camp during world war II. The only peace they can find in their horrible situation is in the moments they share together. Their growing love for each other gives each of them the will to survive horrible conditions. When one of them gets too weak to work they are ushered to the gas chamber, crippling the other. 
A Gold Rush-era wagon train heading west deals with the trials and tribulations of traveling through Indian lands. Despite being known enemies, a young woman finds herself being saved during a near-death experience by a young warrior out on the trail. A secret love connection ensues. But when tensions mount and the fighting escalates the young Native American warrior is killed by her own father. 
 Two cancer patients are neighbors in the oncology ward. They quickly become essential in lifting each other's spirits during the most difficult times of their treatment.  Their growing connection acts as a catalyst for improving health until one of them suddenly has a serious setback and passes away. 
 High School Sweethearts grow up and get married. He joins the military after high school. Their love endures multiple deployments and time apart, but love always seems to bring them back together. Until one deployment ends up being fatal leaving her without her soulmate.
Two people are linked by history. Two souls that are reincarnated time after time looking for each other until they can find love and eternal peace, but once again, unfortunately, their love is bested by circumstance and misfortune.
A married man takes care of his sick wife of 20 years, despite the fact that the love in their relationship had left far earlier than her health. When his long-lost high school sweetheart comes back to town, their spark is instantly rekindled. However, in the end, it's a love he must deny both of them to stay true to his wife. 
A woman is married to the man of her dreams for years. Their love is unquestionable. One day, her world is shattered when her husband tells her that he identifies as a woman and wants to have regendered surgery.
A young star college football athlete dates the girl of his dreams through high-school and college. When he gets drafted into the NFL, his career is derailed when he has a severe neck injury which leaves him paralyzed. Despite their long history together, the disability is too much for his girlfriend, and she eventually leaves him. 
A young woman is left to take care of a disabled older brother when her parents passed away suddenly in a crash. She must put her own life on hold which includes pulling away from the first person she's ever loved. Eventually, the stress on their relationship becomes too much and she is left choosing between doing the right thing for her brother or her own happiness.
A woman's love is injured in a boating accident. She stays by his side the entire time while he is in a prolonged coma. When he finally wakes he has no memory of who she is. She tries to nurse him back to health, hoping his memory will come back. Unfortunately, while his health comes back, his love for her never does. 
I hope you have enjoyed these 61 Romance Writing Prompts. More importantly, I hope they have stirred your creativity and inspired you to start writing your next romance best-seller.
Remember to check out our ongoing series for more genre specific adult writing prompts.