Disclosure: The content on this site is free. Some of the links below are affiliate links from companies like Amazon.com and if you click the links and make a purchase we will receive a small commission at no additional cost to you. Thank you in advance if you decide to support our site by using our affiliate links!

This is the third article in our 500+ free writing prompt series. In today's article, we will focus on 67 mystery writing prompt for adults.
Check Out The Latest Mystery Best Sellers on Amazon Here
As always, these writing prompts are meant to inspire your creativity. Please feel free to use any of these writing prompts as you wish.
Remember that writing prompts are only the seed to a potentially great story. The way you flesh out the plot and execute on character development while building suspense will ultimately decide the success of your mystery novel.
We've broken up these mystery-writing prompts into the following categories to make it easier for you to navigate:
Heist Writing Prompts
Bank Robbery Plots
Murder Mysteries
Kidnapping and Disappearances
Psychological Thrillers
Amateur Sleuths
Police Procedurals
Image
Title
Price
Prime
Buy

Top

Writing Prompts for Mysteries: Story Starters Workbook

Prime

Eligible

Buy On Amazon
Roll-A-Prompt Writing Journal: Mystery Edition

Prime

Eligible

Buy On Amazon
Prompt Me Mystery & Suspense: Creative Writing Workbook & Journal (Prompt Me Series)

Prime

Eligible

Buy On Amazon
Whodunnit 2019: 365 Writing Prompts for Mystery Writers

Prime

Buy On Amazon
5,000 WRITING PROMPTS: A Master List of Plot Ideas, Creative Exercises, and More

Prime

Eligible

Buy On Amazon
Product prices and availability are accurate as of the date/time indicated and are subject to change. Any price and availability information displayed on [relevant Amazon Site(s), as applicable] at the time of purchase will apply to the purchase of this product.
Prices pulled from the Amazon Product Advertising API on:

10 Heist Writing Prompts and Mystery Story Ideas
Some might consider this group of heist writing prompts very similar to bank robbery prompts and they'd be right. In fact, bank robbery plot ideas are just a specific type of heist storylines.
But in this section will focus on some heist plot ideas that go nowhere near Bank. I for one typically enjoy these types of heists a bit more fascinating.

1. A series of cathedrals are being ransacked and robbed throughout New York. What are the criminals looking for?
2. Interpol is called in to investigate a museum robbery. When they get there, they're shocked to see every painting has been stolen. And they need to figure out who did it and how did they get out without anybody noticing.
3. The series of well-executed robberies strike across the globe within a 24-hour period. Due to the distance of each of these crimes they would otherwise be considered unrelated, if not for the fact, that each robbery the items were stolen were priceless Leonardo da Vinci artifacts.
4. A database of potential cancer eradicating research is hacked, stolen, and erased.
5. The presidential journals from every president in history are stolen from the Library of Congress vault.
6. A potentially devastating piece of secret DNA evidence is stolen from the royal archives threatening the legitimacy of the British royal family.
7. Blood banks across America are robbed simultaneously. Creating an instant shortage.
8. A decommissioned nuclear ballistic missile was stolen while in transit somewhere in the defunct Soviet Union. Now American intelligence officers must gain cooperation from the Kremlin if they are to help recover it.
9. The World Climate Change organization has its computers wiped and all data stolen from its databases.
10. Every Crypto Currency exchange is hacked and wiped clean on the same day, leaving world markets in a panic.

10 Mystery Writing Prompts With Bank Robbers Involved
No group of mystery writing prompts would be complete without the obligatory bank robber story ideas. In this section, we will take a look at a few mystery story ideas centering on just that, bank robberies.
1. A series of Middle Eastern banks are robbed however none of the cash taken. Instead, only select safe-deposit boxes are disturbed and emptied. When more enforcement looks into these boxes each was opened by a false identity.
2. When the national mint is broken into and robbed, and FBI behaviorist must recruit the nation's most infamous bank robber to help him try and solve the robbery.
3. When an ex-CIA agents bank accounts and safe deposit boxes are emptied unexplainably, he is left with no choice but to try to track down the person responsible.
4. A series of bank vaults containing artifacts of some of the Renaissance Period greatest artists are robbed within hours of each other.
5. The Vatican City national Bank is robbed. None of the goals or cash is taken, only a series of ancient scrolls.
6. A cyber attack wipes out the World Bank. Now authorities must figure out who is behind it and how to recover the information before the world is thrown into utter chaos.
7. The largest bank in the Cayman Islands is robbed wiping out the fortunes of degenerates across the globe. Can the money be recovered before these miscreants unleash havoc trying to recover it themselves?
8. Fort Knox is thought of to be the most impenetrable gold reserve in the world. What happens when its contents inexplicably disappear overnight and all that's left behind is a warning of more to come?
9. When the world's biggest religious organizations side a historic treaty to acknowledge each other's existence and store their greatest historical artifacts together in a world vault for preservation, the here heist to end all heists wipes it all away.
10. The first U.S. Bank to accept money from the newly legalized Cannabis Industry is robbed and 1% of the nation's GDP is lost.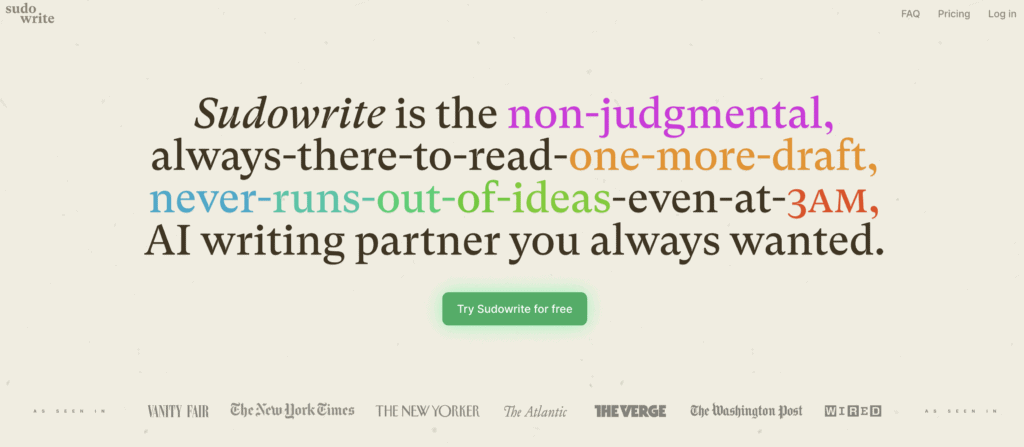 11 Murder-Mystery Writing Prompts and Story Ideas
Everyone loves a good murder mystery. In most mystery authors, will try to tackle a murder mystery at some point in their careers.
Now murder can be a popular topic in any mystery, but here are a few writing prompts where the primary mystery is solving the murder itself.
1. A retired New York police officer gets wrapped up in a series of murders occurring on the small Caribbean island when the first person that turns up dead as a woman he was seeing.
2. A rich aristocrat dies, when 10 family members are called in for the reading of the will their weekend in the Château turns darker still. One by one, they are being hunted and killed. Now a local detective needs to figure out what's going on before they're all gone.
3. A small-time private investigator that normally specializes in catching accident fidelity suddenly gets thrown into a murder case when the man he was hired to trail turns up dead and so is the wife who hired him.
4. A body washes up on the Jersey shore, upon further inspection the corner find symbols tattooed on the victim's body. What do they mean?
5. A female forensic detective is shocked when she inspects a recent victim's mutilated body. This is no random victim, but one of her old flames. When he becomes the first in a series of old boyfriends to be horribly murdered, she's to find the connection and who is behind it.
6. Seven murders occur in a small town on the same night. To make things even stranger, seven children show up at the police station the following morning confessing to the crimes, but they all insist they worked alone.
7. A police detective gets the call of all calls one night. When he arrives at the murder scene he finds his ex-wife dead, with forensic evidence pointing to himself.
8. A local beauty queen wins the city pageant, when her body turns up dead it's found within item from each of the other contestants on it.
9. Spring break travelers head to Fort Lauderdale. When they all turn up dead, local police are left trying to find the motive and suspect.
10. The world's leading climate change authority is killed hours before he/she announces the groundbreaking discovery. 
11. A foreign dignitary is killed on American Soil while visiting the White House. 
14 Fiction Kidnapping Story Plots and Writing Prompts
Anyone that's ever been wrapped up in a compelling kidnapping story knows just how engaging it can be. I would be remiss in creating any mystery writing prompts or story list without including some good old-fashioned kidnapping and disappearance ideas.
1. A European tour bus operator driving a group of tourists through France has his riders disappear one by one throughout the trip.
2. A group of teens has their parents disappear on the same night. When they get no help from the police, their only choice is to band together and find their parents.
3. An MIT engineer working on a new biological energy source disappears without a trace.
4. An orphanage with a great track record of finding children new homes gets a knock at the door when a local detective connects an otherwise unrelated series of child disappearances.
5. At a political fundraiser for an up-and-coming congressman, a jovial night turns sideways when he disappears.
6. A small town sheriff is left to clean up the pieces when a series of disappearances ravish it. What's most odd is that the disappearances started exactly in parallel with the opening of a new government facility that was hailed as the very thing that would save it.
7. A local detective is left investigating a series of disappearances from a local psychiatric hospital. The patients in this hospital were all wards of the state with no known relatives.
8. A series of ransom notes hit Hollywood. The odd thing is in each of the kidnappings; the ransom notes came prior to the person actually disappearing.
9. The Olympic village is thrown into panic as a series of athletes disappear on the same night without warning.
10. A London campus is in frenzy as five of their top professors, along with each of their top students disappear without a trace.
11. A famous national park trail becomes the site of seven disappearances in seven days. The FBI must now figure out what's going on.
12. A family vacation to the Grand Canyon is thrown into utter chaos when both parents disappear, leaving two team children behind.
13. The crew to a well-known ghost hunting show visits and abandoned Castle has long been rumored to be haunted. The Internet erupts during a live stream from the castle where each of the crewmembers and actors inexplicably vanished without a trace.
14. A wife and her child disappear 2 hours before their supposed to be reunited with her returning veteran husband. 
Check out Latest Mystery Novels on Amazon HERE
7 Psychological Mystery Writing Prompts
Psychological mystery can be a little tricky because I think all good mysteries have a psychological component to them.
However, in these writing prompts wanted to throw some ideas out there where the unknown behind the crime it is just as unsettling as a crime itself.
1. A series of break-ins terrorize a small town, but what makes these break-ins so scary is that nothing is stolen or moved. However, the intruders go out of their way to make it clear that they were there.
2. A Woman walks into a small town police station reporting that her husband has gone missing. The odd thing is, both her and her husband were reported missing 10 years ago to the day. Stranger still, their bodies had been found three months later.
3. A mysterious box shows up on the desk of a detective in Erie Pennsylvania. When he opens it he finds evidence that will reopen the case that had been shut over a decade ago.
4. An international flight vanishes without a trace. What's even more unsettling is every record of the passengers on board that flight disappears along with it.
5. A small town psychic comes into a police station with information home where they can find a dead body. Upon further investigation, nobody is found. One day later, a woman disappears from her home and is found dead in the very spot Law enforcement searched the day before.
6. A series of murder-suicides hit a small town hard. There is no known link except for the proximity in which they occurred.
7. An orphan of foreign dissent shows up at a local church in the middle of the country. She doesn't speak, has no papers, and there's no trace of her family. But upon her arrival, children her age start to disappear throughout the town.
10 Amateur Sleuth Mystery Writing Prompts and Story Ideas
The amateur sleuth is always a fascinating mystery trope. It could be because we enjoy seeing ordinary people do extraordinary things.
Check Out The Latest Amateur Sleuth Best Sellers on Amazon Here
I might be because many times these inexperienced crime fighters bring just the right amount of high jinx with their imperfect approaches. But either way, the amateur sleuth is a very entertaining and cozy mystery when done right.
1. A man that recently moved down to the Caribbean to start sea sidebar, is this tasked with helping beautiful local resort owner solve a series of mysterious happenings around her bread and breakfast.
2. A close-knit group of friends sets out on a wild adventure when one of their middle school classmates disappears on their way home despite only living one block away.
3. A woman moves to Arizona to be near her elderly mom when she notices unsettling coincidences among the deterioration of her mother and the other residents. With no proof, she's left to investigate the matter herself.
4. A Brooklyn deli owner and neighborhood will do or is unsatisfied with the local police his answers when it comes to the disappearance of a young girl that worked in the shop. He'll now take it upon himself, to solve this neighborhood mystery.
5. A young crime stoppers club who put on elaborate reenactments of real-life crimes the size to play out and act investigation, but when they uncover new evidence in the case they become the only people who can solve it.
6. A small-town magician gets more than he bargained for when his beautiful assistant and fiancé disappear for real in the middle of his magic act.
7. A Vegas showgirl refuses to sit by any longer as more and more of her friends turn up dead in local authorities continue to have no answers.
8. A chemistry high school teacher tries to solve a rash of student deaths when the latest victim turns out to be his niece.
9. A Parisian priest gets obsessed with a series of cult-like occurrences outside the small town of Fre'jus.
10. An amateur filmmaker's horror thriller is unexpectedly entered into the Cannes Film Festival. When parts of his movie start happening in real life he's compelled to figure out what's going on.
5 Police Procedural Writing Plots and Prompts
Now it's clear how popular police procedural fiction and TV shows have become. A good police procedural will not only take the reader on a journey to solve the mystery but will make the reader feel as if they are truly part a law enforcement.
Want Some Inspiration- Check Out The Latest Police Procedural Best Sellers on Amazon
A police procedural needs to be well executed in the details true crime-fighting techniques. They take a lot more research in specificity around the particular crime-fighting unit question, but when done right they bring a whole other level a reality to your mystery plot.
1. A member of the FBI's behavioral unit investigates a new serial killer who uses well-known criminal profiles to throw law enforcement off their trail.
2. A homicide unit investigates a series of homeless murderers ravishing the city parks.
3. When the city counselor's daughter turns up dead on the steps of Capitol Hill local officers race find the killer.
4. When a series of witness protection informants begin to turn up dead ahead of a high-profile case, the FBI agent who helped put the case together now help protect his final witnesses.
5. The narcotics division of the local Police Department these dealing with a new synthetic drug as they'd never seen before. Now they need to find out was bringing it into their neighborhood.
That's the conclusion of our mystery writing prompts and story idea article. I hope you can use one of these ideas as inspiration to write your next mystery thriller.
Remember this is just one post in our series of 500+ writing posts, check out the writing prompt hub page to find free writing prompts and other genres.
As always, thanks for reading and more importantly Writing!