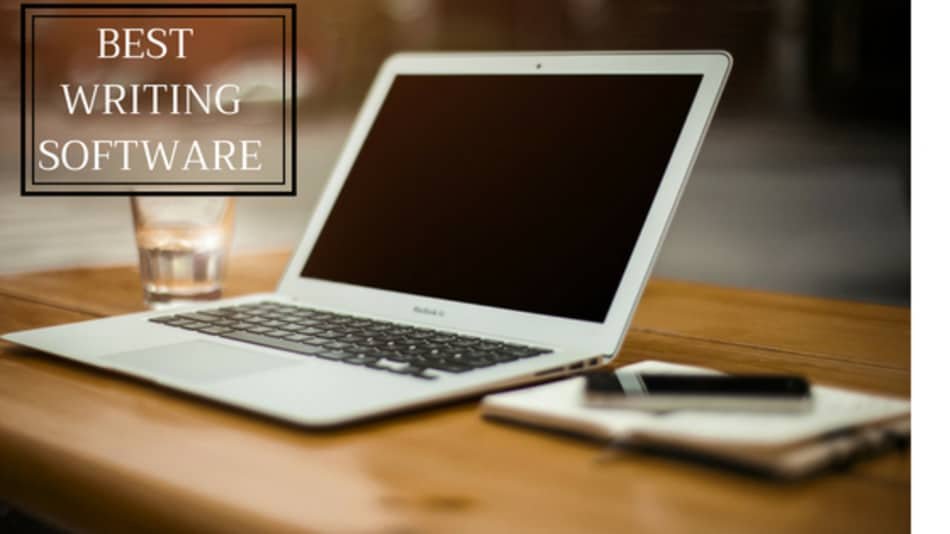 If you are like most writers then you are trying to find the best book writing software for authors. Picking the right writing software won't automatically turn you into Hemmingway, but it can make your writing experience more enjoyable, help you craft better stories, and increase your overall productivity.
So, what is the best book writing software for authors? The best book writing software for authors is hands down Scrivener 3. It is designed by writers for writers and gives you the most affordable collection of writing features to support everything from preproduction to print. 
In the rest of the guide, we will go over exactly why Scrivener 3 is worth buying with a comprehensive review of its features. Continue reading this guide to learn everything you need know to make a quality decision on your next writing software. If you are ready to purchase Scrivener 3.0 click the banner below.
Here is a really good video reviewing Scrivener 3 from Author Level Up.
Is Scrivener 3 Worth It?
There are a lot of tools available out there for authors, but if you were a new writer and wanted to know which I thought was the most useful and essential of them all, I would tell you it's writing software.
So is Scrivener 3 Worth It? Yes, for creative writers and authors Scrivener 3 is entirely worth buying. It provides the best writing platform for authors hands down. 
In this article, we will take a look at all the reasons Scrivener is completely worth buying if you serious about writing. We will look at what it does awesome and some of the features that still have a ways to go. But if you are considering buying Scrivener 3 then you don't want to miss this full Scrivener 3 Review.
Why Scrivener 3 is Worth Buying? – Full Review
Here is a quick list of why Scrivener 3 is totally worth buying for authors:
Scrivener 3 becomes an authors all-in-one story hub
The binder will help you outline and organize your stories or series like no other writing software
Makes it easy to track daily writing progress with built-in tracking
The corkboard- makes it easy to plot your story and develop your story structure
Metadata makes it easy to tag and track specific pieces of your story- ie. Everything related to a character or takes place at a specific location
Do your character development in your project binder so it's easy to refer back to
Keep your research handy by placing it in your project binder so it's always at a click of a button
Easy side-by-side document viewing
Snapshots allow you to take a snapshot of a part of your writing at any given time, so you can easily go back to it in the future should you regret your edits
Peace of mind with autosave and sync features to Dropbox makes sure you never lose your work again
Create and use templates to speed up your future projects
Built-in tools for Non-Fiction authors like footnote support and MLA & APA format templates built-in.
Let's take a close look at why it's worth upgrading to Scrivener 3 from your current writing software.
Can You Be A Successful Writer without Scrivener?
The short answer is yes. Listen if you are the next King or Hemmingway, I think you could probably scribble your novels on toilet paper and your talent would win out eventually. With that being said even the most talented writers will benefit from using writing software that is specifically designed for authors.
My author recommendation for the best writing software is SCRIVENER, it's the one I used over the last couple of years to write my books and still love it today. I am not alone as it's easily the most popular writing software amongst authors and I think deservedly so. 

Also, another reminder Scivener is one of the products I love and recommend using an affiliate link below. So if you decide to buy it using one of my links then I will get a small commission. So to those of you who decide to support this site by doing so, thank you so much! For those who don't want me to recieve any commission I suggest reading this info then googling the software on your own so you don't have to use my link. But I would still definitely recommend getting it!
Let's take a closer look at Scrivener and why I think it's the best writing software for authors.
How to Choose the Best Book Writing Software?
There are many things to consider when choosing the best writing software. So let's look at the questions you should answer before deciding on committing to a writing software.
What kind of Content are you going to write?
Not all writing projects are created equal. Someone who plans on using writing software to crank out blog posts may have very different needs than a full-time author or screenplay writer. So make sure you are honest in what you are going to use your writing software for.
Make sure you consider where you are now and where you might want to go with your writing in the next couple of years.  That way you know what features and elements of writing software are important to you now and tomorrow.
While the cost of any of these writing software options is not too prohibitive, it's still a shame to spend money on software you will quickly outgrow and need to replace.  Also, I think more importantly is the time you could potentially waste learning one software and then having to learn another.
So just take a few minutes to really think about what kind of content you are planning to write before committing to any new software.  Now, this site is geared towards authors that are writing fiction and non-fiction books, and therefore, Scrivener is hands down my top recommendation. So if you are looking for writing software for your next novel, then you can skip ahead to the Scrivener specific review content below to see why it's the best.
How much do you want to spend on writing software?
Now, like I said none of these programs are too expensive, but if you are on a tight budget then you might want to consider using a free program. In the end, no writing software will write your content for you.
Writing software also won't magically turn you into the best selling author your dreaming of. Trust me, I tried. But it will help you take your writing career more seriously, and help you make the most out of your time. Meaning you can be more efficient and potentially more prolific as a writer, which is big to the overall success of most authors.
Other Questions to Ask Yourself when Pick the Best Writing Software for You.
Here are a few more questions you can ask yourself before making any decision about your next writing software.
How much time will I spend using my writing software?
How long are my typical writing projects?
How complicated are the writing topics to manage?
Do I need the ability to easily move content around in the overall document?
Do I need a software that helps me with pre-writing and planning?
Do I need software that can help me format and convert to ebook formats?
What are the best book writing software options – Free Options included.
Before taking a deeper look at why Scrivener is the best book writing software option for authors. Let's look at the top 5 list of writing software options. As well as the cost of each one.
Best Free Writing Software
Google Docs- A great free online alternative by google.  Actually has a pretty good voice recognition feature built in. Click here if you want to find out which is the best dictation software for authors. You also get the benefit of google drive here, so you can access your writing from anywhere. The downside is you need an internet connection. Also, pretty good if you are planning on collaborating with another author.
Word- Most Likely this is the word processor you grew up with, and you could use it to write a novel. Technically this isn't free but if you have it on your computer and don't want to spend any money on software then this can definitely work for you.
Pages- The Mac version of Word. Although, you can get word on your Mac now too. But if its what you have and you have a great best-seller just burning its way out of you, start hitting those keys.
My Choice for the Best Book Writing Software for Authors is…SCRIVENER
Scrivener– This is the ultimate writing software for authors,  no surprise there at this point. Scrivener is created for authors by authors and you can tell in everything from its layout to a tremendous list of writer-friendly features.
I've already been pretty transparent I think this is the best software for writers, but let's take a deeper look at what that is.
The next section of this post will focus on giving a full Scrivener 3.0 Review and hopefully, it will help you decide if Scrivener is the best writing software for you.
Who Makes Scrivener?
Scrivener is made by a software company based in Cornwall, United Kingdom, named Literature & Latte. What makes Scrivener so great is that the company creates apps designed for writers by writers.
As a writer, it won't take you long to feel at home with Scrivener. Don't get me wrong there is a learning curve like any other software and Scrivener packs plenty of features. However, it has been designed by writers who know what the writing process looks like, and the company mission is to create software apps that make common writing processes new and innovative for authors.
What is the Latest Version of Scrivener?
The most up to date version of the software is Scrivener 3.0. The great thing is if you have a previous of version of Scrivener and want to upgrade to the newest version, for example from 2.0 to 3.0, Literature & Latte let you do it for a discount.
They will also provide small updates to you for free. So if version 3.1 or 3.2 comes out you will be covered.
What Operating Systems Does Scrivener Work on?
Scrivener 3.0 works on three operating systems. 
Mac OS (Requires Mac OS 10.12+)
Windows (Requires Windows 7+)
iOS (Requires iOS 9+, also a Dropbox account required for sync feature)
How Much Does Scrivener Cost?
Scrivener is very reasonably priced compared to most software out there. Especially when you consider that authors will probably spend 100's or 1000's of hours using it.
It offers two license options, Regular and Educational,  you get the full software with both but the educational license is offered at a slight discount for students and academics, an institutional affiliation required.
Make sure you select the right version for your operating system before purchasing. A seperate license is required for each operating system you want. However, there is a bundle discount if you want to purchase both a macOS and Windows licence.
Can You Try Scrivener 3.0 Free?
Yes you can try Scrivener 3.0 Free for 30 Days! The great news is that the 30 days counts each day that you use the software. So if you use it every day it will be shut off in 30 days, if you use it 2 days a month, it would last 15 months.  The trial is a fully functioning version of the software and each day you open it it will prompt you with how many days are left in the trial.  Once you purchase the software they will send you a license key to unlock it beyond 30 days.
Should You Upgrade to Scrivener 3.0?
I've recently upgraded to Scrivener 3.0, and while Scrivener's previous version was awesome. I have to say I really like the cleaned up and brighter feel of 3.0.
We aren't talking about clown-like color here, but a nice clean and colorful interface that takes the doldrums out of your screen.  The new version does have some cool features over the last version that we will go into in a bit.
I also, plan on doing a bunch of Scrivener specific tutorials for the site, so wanted to make sure I was using the most up to date version.
The great news is upgrading only cost me $20. If you have an older version you can get the same discounted price to upgrade- explained below.
The good news is that if you already have an older version of Scrivener your learning curve will be practically zilch.
Also, you will get a discounted price for purchasing the newest version.
Here is How to Upgrade to Scrivener 3.0 at a Discount.
Click on the link banner below to go to the product page.
 Select the Upgrade Page if you already own an earlier version or Cross-grade if you want to get a second license for a different operating system. 
Enter the Email you made your other purchase with.
The Upgrade discount will be added to your cart.
Complete the transaction using a credit card or PayPal like normal.

Enter the email address you used to make your purchase of the older version on the next page. 
Best Scrivener 3.0 Features
Scrivener has long held the crown in terms of the number of features it offers writers. Scrivener 3.0 is no exception to this.  In this section, we will take a closer look at all these features.
Interface changes
Corkboard Threads
Label View
Bookmarking
Custom Metadata
Project Search
Quick Search
Text Styles
Linguistic Focus
Copyholders
Layouts
New Statistics
New Compile
Touch Bar Support
For those of you who want to to see these Scrivener 3 Features in action.  Here is a great video reviewing the changes to the latest version of Scrivener, as well as a closer look at the new features.
Why The All in One Writers Binder will Change Your Writing Life
Scrivener is designed to act as your all-in-one 3-Ring Writing Binder. It is designed to make it easy for writers to keep everything they need to Research, Organize, Plot, and Write their novel. It keeps everything in one place, makes it easy to access and organize.
Say goodbye to Scratch Paper, Random Notes, Index Cards, multiple Word Documents, and anything else you are trying to piece together as you try to weave literary gold.
Scrivener is everything you need to write your novel more efficiently and elevate your story structure.
The Corkboard Feature- No More Index Cards!!
One of my favorite Scrivener Features is its Corkboard function.  This will forever change how you plot and write your book.
It makes it easy to flush out your plot, chapter by chapter, and scene by scene. Keep your story beats or scene keys on a virtual index card that makes it easy to keep cruising when you are in the middle of a writing groove.
As your store evolves is super easy to add or delete scenes or just ship them to another location in your novel.
The Corkboard feature alone makes Scrivener a MUST HAVE FOR ALL SERIOUS WRITERS.
The Outliner- Even Pantsers Will Love It.
Outlining is a pretty polarizing topic among writers. Pantsers will content it handcuffs their creativity, while plotters will say it's the only way to create fully developed character arcs and functional stories.
The truth is that both methods can work. I have become a huge proponent of outlining since I've seen my writing struggle with moments of writer's block when I failed to outline properly. Like most authors who still have day jobs, time is precious and I want to cut down on dead time staring at a blank screen.
Scriverner's Outliner feature makes it increasingly simple to plot your 3 act structure, a multi-book series, or whatever other story structure method you subscribe to.
You can also color coordinate your work to keep track of different versions. The outlining tab on the left makes it easy to add chapters and scenes, shift them around as needed, and go back to specific scenes in a second when you need to refer back to something you wrote earlier.
Anyone that has attempted to write something of considerable length in a regular word processor knows how annoying it is to scroll up and down pages of writing to find a specific scene. Never do that again with Scrivener.
View Documents Side by Side
When you are writing often you need to compare something that you've written before to what you are writing now to make sure it's consistent.
Nothing worse than describing a character's deep blue eyes in chapter 2 of a novel and then refer to them as hazel 40,000 words later.
Scrivener makes it easy to split your screen and compare up to 4 different documents in that project at one time. So if you have created a research funnel of locations, pop it up and make sure you get the details right the first time.
Fullscreen Mode
Scrivener allows you to block out distractions by clicking a button and entering full-screen mode. In this mode you will be left alone with your words, helping you cut out the clutter and focus. Both very important if you want to hit your deadlines or make the most out of your busy schedule.
Progress Tracking
Scrivener makes it easy for you set word and character goals for the whole project or full that specific writing session.
You can then easily track your progress. This a great feature for self-published authors who often need to produce more work to build up their catalog of work.
When you combine that with the fact that most new writers are writing in between their regular job and life obligations, it is really helpful to set a daily writing goal and hold yourself accountable to hitting that goal each day.
Scrivener helps to build in that discipline and track your writing progress.
Easy to Print, Export, and Publish to Multiple Platforms
Scrivener makes it easy to write your novel and then put it out into the world.  You can export your work to MS Word, RTF, OpenOffice, and Final Draft.
Final Draft, which I also own, and would recommend for screenplays, but if that's what your writing I would just write it directly in Final Draft.
But back to books. Scrivener also makes it easy to export your novel in common e-reader formats so you can upload to Kindle and iBooks.
Follow the link if you are looking specifically for the best formatting software out there.  Hint it's Vellum.
Here is another author Vivien Reis Talking about why she can't live without Scrivener as her ultimate book writing software.
Scrivener 3 Review Conclusion- It is Hands Down the Best Book Writing Software for Authors.
I hope this review of Scrivener has helped you understand why I'm such a fan of the writing software.
It has helped me with my writing in many ways and I truly think it can do the same for other writers.
In the end, the important thing is that you keep writing. No matter what software you are using to do it. But if you are truly passionate about writing and plan on writing for the long haul, then I think Scrivener is well worth the investment.
If it helps you finish your first project more efficiently while cutting down frustration and saving you time, then I think you will agree that is worth way more than the $45 it costs. 
As always, thanks for Writing and Reading! If you want to purchase Scrivener, click on the image below, thank you in advance!
Click here to learn about more Author Recommended Products.