One of the things I was curious about when I started my self-publishing journey was there a place online that I could publish my work online publicly prior to full-blown publishing.
So in this article, we will take a look at the best sites for writers to publish their work online…
Which are the best websites for writers to post their work publicly?
Here are the 7  best websites for authors to share their work online: 
Wattpad
Inkitt
Storybrid
Quotev
Commaful
Alter Stories 
Why Would an Author Want to Post their Work online Publicly?
Before we take a deeper look at each of the websites above, I thought it might be a good idea to discuss the benefits of publishing your work online since it was a question I asked myself when I first learned about these platforms.  So let's take a deeper look as to why you may want to consider sharing your stories publicly on these sites. If you are looking for ways to improve your creative writing, check out: Margaret Atwood Teaches Creative Writing
1. One Is The Loneliest Number
Writing can be one of the most intrinsically fulfilling artforms there is, but with that, it can also be lonely. Sometimes writing into a vacuum can become demotivating over the long haul. By sharing your writing on these sites you can break out of this vacuum and keep that motivation going. You can ensure that your hard work doesn't fall into the abyss.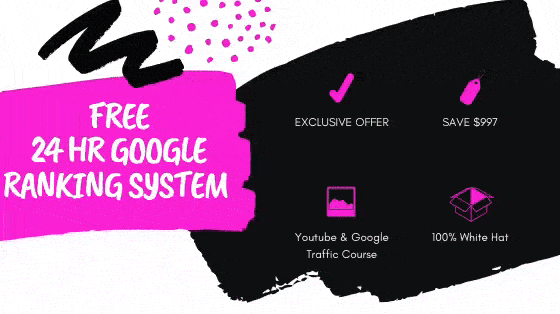 2. Build Your Fan Base
Launching your first book is daunting, and getting your first set of readers is crucial.  By publishing a sample of your work on one of the sites above, you can begin to cultivate fans that will be excited and dare I say thirsty for your book launch. This can give you a huge edge compared to launching completely unknown.
3. Build Your Backstory
You can make your novel that much stronger by flushing out your characters back story further online, live to an audience.  These websites will help you turn your concept into a full-fledged novel-worthy plot.   Doing it live is way more fun than running endless beats for yourself in the prewriting process.
4.  Vet Your Idea
If you have an idea for a novel, you can test the concept by publishing a few chapters online with live readers. This can be incredibly useful if you are looking to write to the market. Make sure you have a concept that readers want, what better market research than actually putting a bit of the work out there in the universe to gauge first-hand interest.
This can be really useful if you are one of the writers with endless ideas.  Narrow down your top two novel ideas, put a few chapters of each on one of the sites above and see which gets more traction.
5. Get Feedback
Want to gather feedback on your work, writing style, protagonist, then this could be a great way to do it. Asking friends and family is great but they might not be as honest for fear of hurting your feelings. If you engage strangers requesting direct feedback, you will learn a ton. Just remember feedback is a gift, don't take it personally. Read it with an open mind, and implement what you think has merit.
6. Find Beta Readers
Having a core group of Beta readers that are willing to read your draft prior to publishing is huge. It can help you find a plot gap, or incomplete character prior to publishing to the masses. You can use these writing websites to find your Beta reader tribe. Keep them close and show them appreciation, they are worth their weight in gold.
A Closer Look at the Top 7 Websites to Publish Your Writing for Free.
Wattpad is the biggest writer/ reader community
Boasts over 65 Million Users
Enables writers to kick off their writer's journey by reaching millions of potential readers
Contests Galore to reward your next big hit
Great way to build a fan readership
Writers Portal- Which is meant to be a resource hub for new writers.  This is probably one of the most exciting new aspects of Wattpad.  This new investment in writers by Wattpad is a clear attempt to cater to the writers that make this huge community run.
You can watch the short video below that talks a little more about
 Inkitt.com takes the social media aspect of writing and takes it up a notch. Writers can write and publish their work on Inkett.com similarly to Wattpad, however, stories that perform well in terms of reader response, feedback, and engagement will be published in 3 formats:
E-reader
Print
Audiobook 
The site is overall clean and easy to use, and growing every day. It doesn't have as large a readership as Wattpad but it does feel like it's a bit more modern, minimalistic, and overall cleaner than Wattpad.
So basically on Inkitt, your success could earn you a publishing deal. Inkitt prides itself on providing a ton of added value that you don't normally get outside of the Big 5.
Available on App or website.
Storybird.com is one of my favorite sites, as it brings a different wrinkle to the online writer publishing platform options.
With Storybird.com  writers can create stories using images on the site. So you can literally bring your stories to life by adding photos and images to them.
This is a great way to really make your short stories come to life, and overall I think it creates a more engaging platform for readers, meaning your stories can get strong traction.
Even provides tools for educators to manage assignments for students.
They offer an opportunity to grow your career and market your work if your stories attract a large readership
They are also launching a Beta Partnership opportunity by invite only right now
Definitely, a good place if you've like to practice writing short stories or children's books
This site allows users to create surveys and stories.  It's very well categorized which makes it easy to navigate.
Quotev is a great place if you would like to read or share fan-fiction. It's not exclusively fan-fiction but there is definitely a large amount of work that genre
Great for short stories and fan-fiction
Overall very fun lay out, if you want to get away from the seriousness of your writing, this can be a great site for a bit of whimsey.
Easy to navigate and well categorized
Very strong Chat and community functions make for a great user engagement

This is the most unique concept of all the writers publishing websites.
It focuses on collaboration to create stories
The initial writer can come up with a story idea and write the first few hundred words
Readers that enjoy the story can then pick up the story and write what happens next
This is not a place if you are control freak or even Type A personality, but if you want to see where the collaborative brainstorming can take your story concept, this might be the place.
Won't really get continuity of writers voice through a story since it is being written my multiple people at one time
A for originality
Readers/audience reaction to your story determines if you potential gets traditionally published with Macmillan – Think Americas got Talent for authors
Stories that are selected for publishing will get in house resources to publish their book
You can use the app or website to read and write
Restrictive as it only accepts Young and New Adult fiction
Only accepts full-length novels- no serials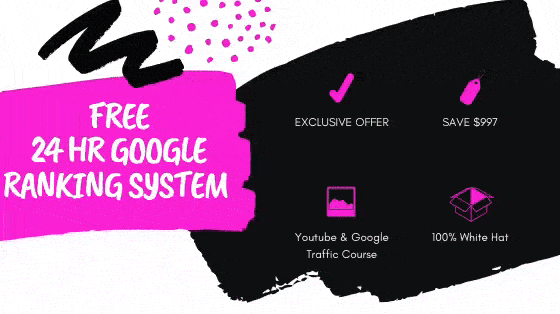 Those are the 7 sites I would suggest writers check out if they are interested in sharing their stories online.
I hope this article is helpful. I know it took me a while to sort through all the different online publishing platform options. In the end, it doesn't really matter which platform you pick if it helps to motivate your writing.
Pick a site or two and start reading the content of other writers. Interact with the community, and then start writing on the one that you feel matches your personality and content the best.  Remember you don't have to share your main project on these sites either, they can act as a great outlet for a side project.
Look at these writing communities as a way to share and work on your craft, to get real time feedback, while cultivating an audience.
Thanks for reading and writing!